CB-625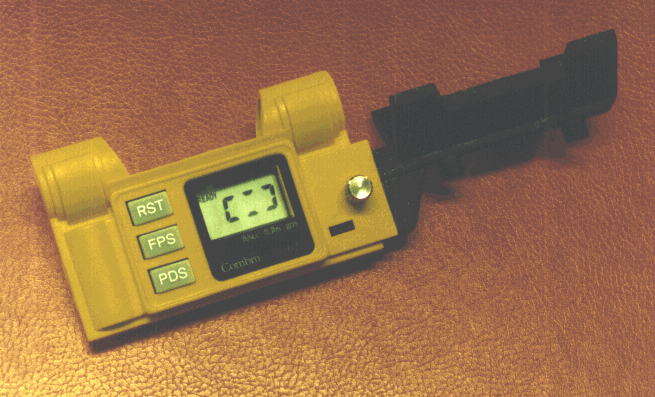 Airgunners
Would you know if you were losing power?
Is there 12 ft.lbs left in your tank?
Can you tune up and stay legal?
Does that new pellet really go faster?

This is the Combro cb-625 a rugged and compact and fully portable chronoscope.
Currently available in Black.
You want detail and to know how it works? See the cb-625 virtual manual for all versions
Details of the serial interface

Free Windows ME/2000/XP software chrono.exe (273K) for serial interface.
This is a further developement release of the interface software with help and will self install.
Now has optional metric units - meters/sec, grams and joules.
Download as a file then run it from the Windows explorer.
Build 01.08.00 now autosenses between Mark 1/2/3/4 and has the RMS value in averaging fixed.

---
[Home Page | Progress | What's New | Serial Cards | How to contact us]
If you have any questions or suggestions e-mail: info@combro co uk
©1996/2009 Computer Brothers. All rights reserved.
Combro Ltd is a company registered in England and Wales with company number 5891939.
Registered office: 30 Chyngton Road, Seaford, East Sussex BN25 4HN
VAT registration number 475 6698 83